SQAS - for chemical logistics
TAPA is an alliance of security professionals, related business partners and transport companies. Together they are responsible for setting international security guidelines for the transportation sector. Since September 2020, ColliCare Logistics the Netherlands is a proud member of TAPA. Within TAPA, there are several certification programs in which a transport company has proven that their supply chain is safe from common security threats
The Trucking Security Requirements
The TAPA Trucking Security Requirements (TSR) are created to ensure that valuable cargo is securely transported via road. There are clear guidelines created by the stakeholders of TAPA, and they proactively identify crime trends and security threats in the supply chain.
What are possible risks during road transport?
There are risky aspects to the transport of your goods. Daily threats include fraudulent pick-up and drop-off locations, fake police traps, terrorism threat and cyber-attacks. But also attempts at theft of the goods from a stationary truck and during storage and transportation of your cargo. Popular targets for thieves are consumer products like televisions, laptops, apparel and alcoholic drinks.
How does a TAPA TSR make your road transport safer?
The TSR guidelines focus on safe transport by road. TSR was first introduced by TAPA in 2005, and the requirements are reviewed every three years to ensure that the latest safety regulations are implemented.
There are several requirements in order to get certified for TAPA TSR. An important part of this is a safety protocol outlining various implemented processes. Good administration of orders and consignment notes is important here. The safest route is also chosen during transport on the basis of knowledge shared within the TAPA network and secure parking spaces are used when possible. This allows us to guarantee safe transport of your goods even during mandatory resting periods and stops. The trucks are also equipped with a tracking system so that both you and our team can see where your cargo is at all times. Should delays or unexpected circumstances occur along the way, the driver can quickly contact our team to prepare a new route or schedule.
During all of our TAPA transports is:
Route and stops 'risk assessed'
the safest route is planned according to the customer requirements
loading and unloading place and time planned in advance
the driver is present at loading and unloading
trailer and cargo are secured according to the requirements
Asset location is continuously monitored via real-time track & trace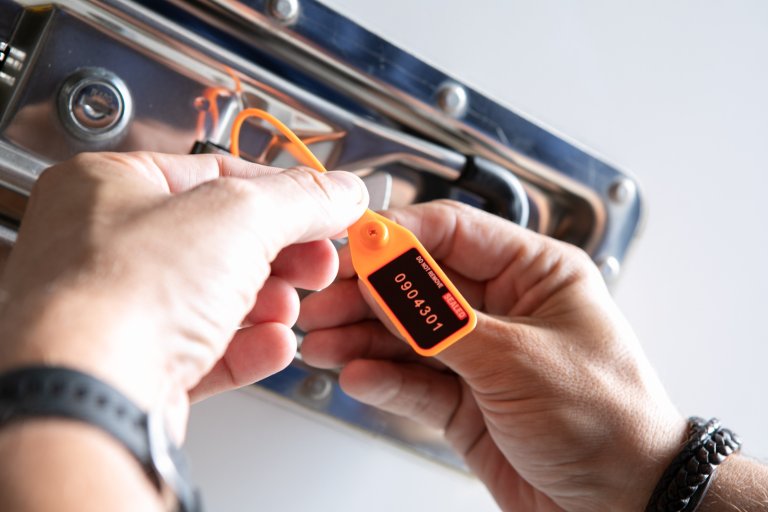 Our entire supply chain is designed to get your valuable cargo to its destination safe, secured and undamaged.
Do you have questions regarding chemical distribution? Contact our experts!